Blast Through Challenges — Forecast for April 12th – 18th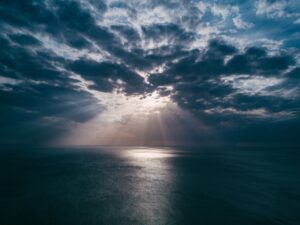 This week's headline items: Pluto starts its Station phase (slows down/preparing to go retrograde) on Tuesday; Venus changes signs from Aries to Taurus on Wednesday afternoon; and it's time to start to take action on our New Moon intentions on Saturday.
There will be three Moon VoC phases this week: Monday morning (for a little over 5.5 hours), Wednesday evening (for a little over 6.5 hours), and Saturday late morning (for almost 4.5 hours).
Now, this week's Forecast…
Monday, April 12th:
Monday, the Moon remains in pioneering, fast-paced Aries. It will journey there until 1:44pm EDT. Life is an adventure, we're more open to new ideas, and have great enthusiasm for new projects. Patience is certainly not our strong suit at this time, but we can decide quickly, and act immediately.
Our independence and dynamism are important to us right now, so we may find it hard to be disciplined or accept advice at this time; in general, our responses to others tend to be more assertive or even aggressive. If you find your foot tapping, try hitting the gym, or finding other ways to burn off the body's excess energy.
This Moon placement also started the New Moon cycle yesterday (Sunday, April 11th) at 10:30pm EDT. Feel free to watch my New Moon video now (if you haven't watched it yet).
Monday at 8:06am EDT, we enter a Moon VoC that will last for a little over 5.5 hours, until 1:44pm EDT. Use this intuitive time to connect with others and do something enjoyable. What if you got in touch with your passion for life, just for these 5.5 hours? What if you could inspire others just by being yourself?
As always with a Moon VoC, as best as you can, don't start anything brand-new, stick to routine things, or simply go with the flow. You may also want to plan Monday morning until the afternoon ahead of time.
Monday at 1:44pm EDT, the Moon moves into steady, peaceful Taurus, where it will journey until Thursday very early morning. We love all physical comforts, prefer consistency, and would rather stick with what we know works well. In other words: change is not our favorite thing and "rushing things" goes against our grain. What is our favorite thing for the next two days? It's probably, slowing down and getting in touch with whatever delights our senses 😉
***
ALREADY A MEMBER? Scroll down & keep reading (make sure you are logged into your Member's account)!
GET IT ALL! Get the whole Forecast (Monday through Sunday) — as well as other awesome and exclusive content —become a site member (still, for the price of a cappuccino!)
***

Here is a testimonial from one of our participants after joining one of our recent Forums:

" I LOVE your monthly forums. They keep me connected to the cosmic vibes. More importantly, the forums remind me how to connect to myself with the use of astrology. You are a wonderful compassionate teacher Sonja and I feel blessed to have you leading the way!" — Karen W.
To register for this month only, click here — Early Bird Special available until April 20th at midnight!!!
Have a fantastic week! Stay healthy, strong, centered, safe and keep tuning in! May we all be free from attachments and aversions (:
Many blessings,
Sonja
PS: To apply my forecasts and videos to your own birth chart, watch my 30-minute class on: "How to Read Your Birth Chart" and feel free to go to my Facebook Fan page for snippets of my daily forecasts.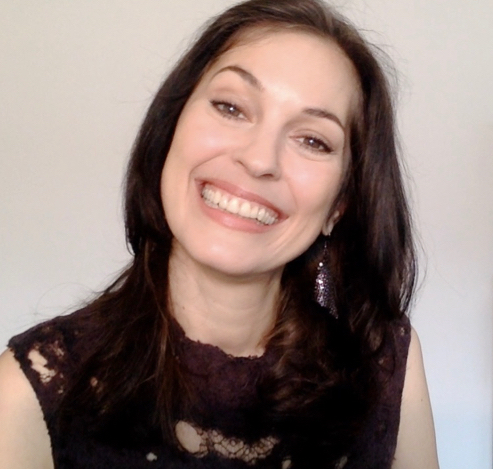 Sonja's passion is for connecting with people and helping them transform their lives. This led her to train as a life coach, in addition to her lifelong study of Astrology. With her Readings, her coaching and her Soul-Based Astrology Courses she aims to empower and support people in fulfilling their life's potential and aligning with Soul Purpose.