Description
SuperStar Site Membership
***Limited Time Offer: This product is being offered at a significant discount while website improvements are completed***
Sign up for SuperStar Site Membership and receive the following:
Everything included in Universal Site Membership…
Sonja's In-depth Weekly Forecasts — a literal play-by-play of the week's cosmic energies, what to look for in your own chart and how to work with the energies. Astrologer Coach Sonja Francis spends many hours each week lovingly preparing these forecasts so you can have up-to-the-minute access to current astrological data as well as how to approach and handle these energies in the highest way possible
You'll receive Sonja Francis' Chiron Lecture, a bonus audio recording on how to find and interpret this important element in your chart and how to work with it. The asteroid Chiron has been dubbed "the wounded healer" and points to that area of your chart (and life) both where you require healing and where you can help others heal as well. This is a bonus lecture now only available through site membership and cannot be purchased individually
You'll also receive exclusive content from Sonja for members only not available to the general public, as well as early notification on special pricing and services
For your convenience, you'll also have access to Sonja's videos, posts and content directly into your membership portal, via the "My Content" tab.
PLUS Everything included in Star Membership with monthly coaching and more…
Monthly Coaching Sessions with Sonja Francis. Get direct guidance and emotional support via Sonja's coaching technique to resolve the issues and conflicts that are present in your chart and in your life (25-minute sessions you schedule at your convenience; longer sessions available at additional cost)
A Yearly 60-minute Reading with Sonja to set your course for the year. Immediately available with annual subscriptions; available after the 

3

rd

month

for monthly subscribers
Access to the Monthly Forecasting Forum with Sonja Francis. In this live monthly webinar Sonja focuses on the most prominent astrological aspects influencing the planet and your life and walks the group through how to work with those energies. You'll have the opportunity to ask Sonja questions and look at how the energies influence your own charts. You'll also receive a recording of the webinar in case you can't make the live webinar. The link to join live will be email to you on the day of the webinar, the mp4-presentation will be emailed to you within24 hours of the live event.
The Intro to Soul-Based Astrology Course, an introduction to how the difference between Soul-Based Astrology and mundane astrology can make all the difference in your life!
The Soul-Based Astrology Basics Course that will guide you through the fundamentals of reading astrological charts from a soul-based perspective. Immediately available with annual subscriptions; available after month 2 for monthly subscribers
25% Discount on Soul-Based Astrology Courses. When you're ready to learn Soul-Based Astrology for yourself, you'll receive a 25% discount on any of Sonja Francis' Soul-Based Astrology courses you purchase
Two 25-minute Tutoring Sessions with Sonja for every course you purchase. Get direct access to Sonja and get your questions answered.
 A 20% discount on all readings with Sonja Francis
 A 25% discount on retreats by Sonja Francis
Direct email access to Sonja Francis (Available immediately with the Annual Plan; available month 9 with the Monthly Plan.)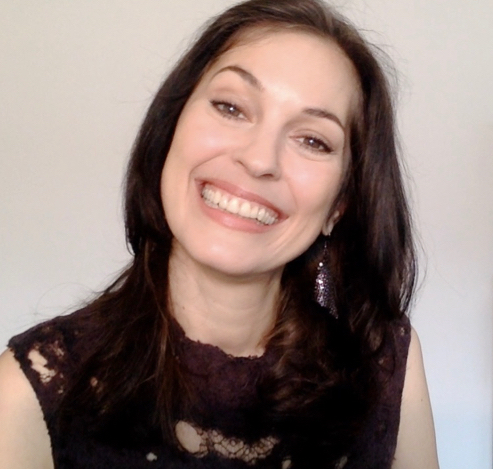 Sonja's passion is for connecting with people and helping them transform their lives. This led her to train as a life coach, in addition to her lifelong study of Astrology. With her Readings, her coaching and her Soul-Based Astrology Courses she aims to empower and support people in fulfilling their life's potential and aligning with Soul Purpose.