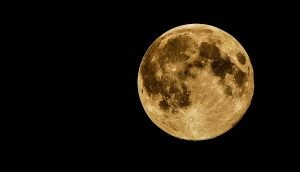 On Jan. 21st at 3:53pm EST, a powerful New Moon in 1.5 degrees of Aquarius becomes exact; this is the beginning of a new Moon cycle. I also recommend you watch my video on the subject.
This New Moon is another SuperMoon (the second of four Super New Moons in a row). These occur when the Moon becomes either Full or New at its closest distance to the Earth and are more powerful. They generate greater gravitational and electromagnetic forces and therefore increased effects on our physical, mental, and emotional bodies, leading to significant shifts in consciousness.
Since this one occurs in Aquarius, this Super New Moon invites us to go out there and connect with "our people"– with a tribe that resonates, a cause that feels aligned with our values and our need for stability and comfort, a connection that serves a larger vision for our financial future and the future of our planet etc.
We have three exalted planets in this Super New Moon chart:
Mercury (the planet of communication & how we process information)
Mars (the planet of passion & going after our goals)
Uranus (the planet of breakthroughs and innovation)
Mars in Gemini & Mercury in Capricorn are no longer in their Retrograde phases at the time of the New Moon, but they are still moving slower than usual, trying to catch up to their regular speed after coming to a halt on Jan. 12th and 18th. More about that in a little bit…
Uranus is at its most exalted, as it is coming to a halt only 26 hours after the New Moon becomes exact, ending its 5-months Retrograde phase in 15º of Taurus. More about this below as well…
With all this, we are being asked to be extra-mindful about connecting to our body, our finances, and the planet in an innovative and unique way; we are also being asked to be extra mindful about how we share and communicate, and what our inner dialog reveals about ourselves and where we are at.
The good news: from January 23rd to April 21st, all planets will be in forward motion. This indicates an accelerated time of manifestation for most of us — especially connected to new projects or ideas.
Ask yourself: What in my life is asking for accelerated progress? What could I do if I had the support of the Universe?
Let's first talk a little bit about Aquarius and what this energy represents before jumping into the aspects of this Super New Moon chart:
The highest vibration of Aquarius represents…
***
ALREADY A MEMBER? Scroll down & keep reading (make sure you are logged into your Member's account)!
GET IT ALL! Get the whole Forecast with all the New Moon questions — as well as other awesome and exclusive content — become a site member (still, for the price of a cappuccino!) 😉
***

Do you have your Ascendant (or any personal planets) in 0-4 degrees of Aquarius, Leo, Taurus, Scorpio, or 29 degrees of Capricorn, Cancer, Aries, or Libra? If so, you may feel the effects of this New Moon more strongly. This is also true for those of us who have our Ascendant or Sun-sign in Leo or Cancer (the Sun rules Leo; the Moon rules Cancer).
Finally, let's talk "New Moon Intentions" 🙂 The New Moon is the best time to set some powerful intentions for this month's Moon cycle; this is best done soon after the New Moon becomes exact, and not during a Moon void of course phase.
That means that this month, the best time to set intentions would be any time between 3:53pm on Jan. 21st and 5:19am on Jan. 23rd, and then again, from 12:36pm until 3:53pm, also on Jan. 23rd -(New York Time/US Eastern Time)
If you live in a timezone other than EST (US East Coast), and converting timezones isn't your thing, I suggest joining my Facebook Fanpage and following me on Twitter. I will post reminders to let you know when it is time to set your New Moon intentions 😉
For more info about Setting Intentions, click here.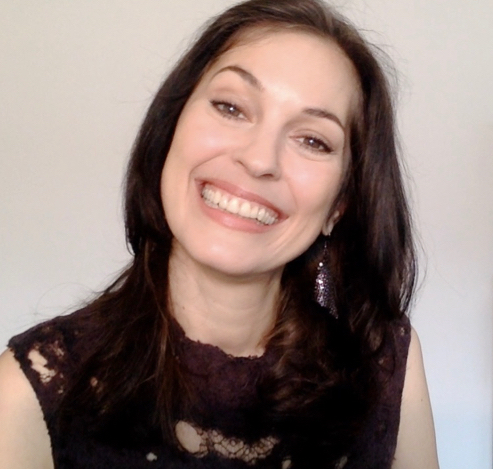 Sonja's passion is for connecting with people and helping them transform their lives. This led her to train as a life coach, in addition to her lifelong study of Astrology. With her Readings, her coaching and her Soul-Based Astrology Courses she aims to empower and support people in fulfilling their life's potential and aligning with Soul Purpose.