An Urge to Live Out Your Dreams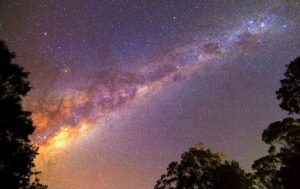 This week's headline items: Mercury (now direct) re-enters Libra on Monday late evening; on Saturday, Eclipse Season begins, and Mars starts to slow down (station) –  preparing for its Retrograde phase; Saturn also starts to slow down (station) on Sunday; Mercury ends its post-Shadow phase on Sunday night/Monday very early morning.
There will be three Moon Void of Course (VoC) phases this week: Monday late morning (for 7 hours), Wednesday early evening (for almost 7.5 hours), and Friday night/Saturday very early morning (for 12 hours).
Before we get to this week's forecast, a last gentle reminder…
I will be leading a Special Zoom webinar about the upcoming Eclipse season, this week, Tuesday, Oct. 11th, at 7pm EDT.
For more info & to register for this fabulous 2-hour zoom event, click here
**$10-15 Suggested Donation — everyone is welcome!
AND… if you missed our Forecasting Forum last week, and would still like to get this 90-minute webinar:
"Pluto Station-Direct-Eclipse Season-Mars Retrograde" – webinar, click here

PS: Star Members did receive an mp4-video recording of the life event on Oct. 8th in the evening.
Not sure if you are a Star Member? ==> Click here to go to your Member's Account, and view your subscription
Now, this week's Forecast…
Monday, October 10th:
Monday, the Moon remains in pioneering, fast-paced Aries until 5:04pm EDT. Life is an adventure; we're more open to new ideas and enthusiastic about new projects. Patience is certainly not our strong suit at this time, but we can decide quickly and act immediately.
Our independence and dynamism are important to us right now, so we may find it hard to be disciplined or accept advice at this time; in general, our responses to others tend to be more assertive or even aggressive. If you find your foot tapping, try hitting the gym or finding other ways to burn off the body's excess energy.
Monday late morning, a Venus/Chiron opposition becomes exact at 9:15am EDT. We started to feel this aspect build from last week, Friday evening (Oct. 7th) on; it will remain strong until this week, Wednesday evening. This opposition asks us to create a balance between the healing process of our masculine energies, and our various one-on-one relationships.
We may feel insecure around others at this time; we need to first heal our own deep fears of not being "good enough", learning to love ourselves — and then seeing how we can meet our partners halfway. As best as you can, bring the gift of compassion, understanding and forgiveness to your own insecurities or feelings of unworthiness — then gift that to others.
Ask yourself: Might being more accepting of myself despite (or even including) my self-doubt make me a more compassionate collaborator and ally?
If you feel triggered by someone else (or vice versa), direct compassion and kindness towards both of you as best as you can. Ask yourself: Is this connected to my past or upbringing? What if this were an opportunity to embrace my wounded inner child with love and kindness? What about embracing someone else's wounded inner child?
Do you have your Ascendant, Career Point (or personal planets) in 11-17 degrees of Libra, Aries, Cancer, or Capricorn. If so, you will feel this aspect quite strongly. This is also true for those of us who have our Ascendant or Sun-sign in Taurus or Libra (Venus is the ruler of Taurus and Libra).
Monday late morning, at 10:02am EDT, we enter a Moon VoC that lasts for 7 hours, until 5:04pm EDT. Use this intuitive time to make some adjustments and find creative ways to work with the energies at play: On the one hand, as best as you can, follow your inner compass and take care of your own needs; on the other hand, deepen your authentic connection to whatever you are building long-term.
As always with a Moon VoC, as best as you can, don't start anything brand-new, stick to routine things, or go with the flow. You may also want to plan Monday late morning until the early evening ahead of time.
Monday early evening, at 5:04pm EDT, the Moon enters steady, peaceful Taurus, where it will journey until Wednesday night/Thursday very early morning. We love all physical comforts, prefer consistency, and would rather stick with what we know works well. In other words: change is not our favorite thing and "rushing things" goes against our grain.
What is our favorite thing for the next two days? It's probably slowing down and getting in touch with whatever delights our senses 😉
Monday late evening, at 7:51pm EDT, Mercury re-enters harmony-loving, balance-seeking Libra, where it will journey until Oct. 29th. Due to its September retrograde, Mercury already journeyed through the early degrees of Libra between Aug. 25th and Sept. 23rd.
Think back to those dates and ask yourself: Did I have any conversations that I need to revisit? Is there any new information or thoughts (especially in connection with justice, or being objective about a relationship) that came through during that period that now need to be processed?
For the next 19 days, our thinking shifts gears: We are more likely now to see things from multiple points of view and to think in abstractions, this helps us be objective.
We have a strong sense of justice and look for ways to make compromises. We speak and act diplomatically; this comes from our desire for harmony, peace, diplomacy, win/win outcomes. We feel better when we are not pressured into making quick decisions. Very probably, the two things we will most avoid at this time are confrontations and emotional intensity.
Do you have your Ascendant or Sun-sign in Gemini or Virgo? If so, you will feel a greater need for justice and fairness. Do you have your Ascendant or Sun-sign in Libra? If so, you will most likely feel chattier for the next 19 days.
Also, today is your LAST CHANCE to get your name entered into my RAFFLE and get a chance to win one of 3 Prizes! You will also get a $30 Discount coupon that can be applied to any of my Readings and single Coaching-Healing sessions, when filling out this brief survey ==> click here to get started!
 ***
ALREADY A MEMBER? Scroll down & keep reading (make sure you are logged into your Member's account)!
GET IT ALL! Get the full Forecast (Monday-Sunday) — as well as other excellent and exclusive content — become a site member 
***

Here are two testimonials from our participants after joining one of our recent Forums:
"Thank you for answering my question so in depth. It was very helpful, I really appreciate it! " — Sarah A.

"Sonja, as always this resonated so greatly. The points you bring up here are ALL hyper present in my reality, and the way that you gently lay them out and present compassionate ways to work with the energies, while always reminding us to be kind to ourselves, is magic." – Beth P.
To register for this month only, click here — the EARLY BIRD SPECIAL is available until Nov. 9th at midnight EDT!!!
*****
==> I will also do a zoom webinar for OMA Pittsburgh about the upcoming Eclipses; live this week, Tuesday, Oct. 11th at 7pm EDT.
For more info & to register for this fabulous 2-hour zoom event, click here
**$10-15 Suggested Donation — everyone is welcome!
*****
Have a fantastic week! Stay whole-hearted and healthy, and if you need support, feel free to reach out!
Many blessings,
Sonja
PS: To apply my forecasts and videos to your own birth chart, watch my 30-minute class on: "How to Read Your Birth Chart" and feel free to go to my Facebook Fan page for my daily forecast snippets.
Blog photo by Pixabay from Pexels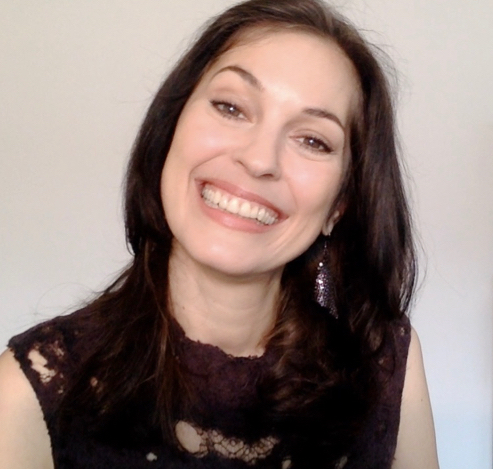 Sonja's passion is for connecting with people and helping them transform their lives. This led her to train as a life coach, in addition to her lifelong study of Astrology. With her Readings, her coaching and her Soul-Based Astrology Courses she aims to empower and support people in fulfilling their life's potential and aligning with Soul Purpose.