Share about Deep Transformative Experiences – Forecast for Oct. 15th – 21st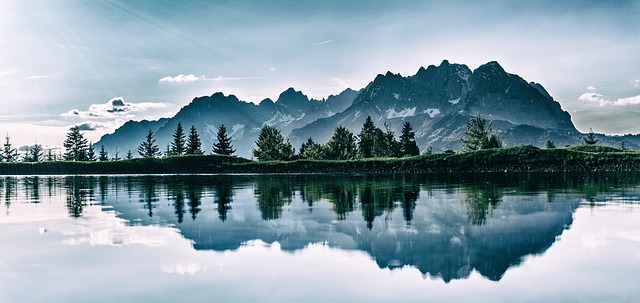 This week's headline items: the first Quarter Moon in Capricorn becomes exact on Tuesday afternoon. There will also be three Moon VoC phases this week: Tuesday early evening (for almost 10 hours), Friday morning (almost 8 hours), and Sunday evening (a little over 7 hours).
Before we get to this week's forecast, I have one quick announcement:
Next week's Forecasting Forum is approaching! If you want to know how the upcoming, big planetary shifts in early November are going to impact you personally (Jupiter moves into Sagittarius, the Moon Nodes move into Cancer/Capricorn), feel free to join us, live or via the video representation — we will apply what's coming up to our own birth charts. Other than booking a reading with me, this is the maximum level of support I offer — and it's only $37 for the 90+ minute webinar.
To join for FREE every month, become a Star or SuperStar Member on my site. To register for this month only, click here (if you are not a Member yet, registration also includes this month's Members-Only Full Moon video)
Now, this week's Forecast:
Monday (Oct. 15th): the Moon remains in practical, accomplishment-oriented Capricorn all day. It will journey there until Wednesday very early morning. We tend to be more realistic, serious, cautious; this can support practical endeavors and financial matters.
Our ambition surges and brings with it a need for structure and planning; when you add in the pragmatism this aspect supports, you can see how this could be a very productive time for business and long-term goals. Our reputation becomes very important to us.
As best as you can during this aspect, avoid "should-ing" on yourself. Take the pressure off, perhaps by saying "I am doing the best I can and that's all I can ever do" 😉
Saturn is the ruler of Capricorn; it is currently transiting through its own sign, making this a great time to take look at your long-term aspirations and anything that you would like to master until the end of 2020. It's also a great time to take a more serious look at our strategies for self-mastery.
For starters: Do you truly see "what's so" in your life (as opposed to what you merely wish it to be, or what you would like it to be, or where you see yourself going, etc)? What is actually so right now? Once you have a handle on where "A" is, it's easier to "go from A to B" — whether "B" is self-mastery or standing on the mountaintop.
Since Sunday afternoon (Oct. 14th), this Moon placement started the energetic build up toward the first Quarter Moon (exact Tuesday afternoon).
Monday morning, we have the opportunity to make meaningful connections that could support our long-term goals.
Monday late afternoon, a Mercury/Venus alignment in almost 8 degrees of Scorpio becomes exact at 4:21pm EDT. We started to feel this aspect build from Oct. 13th on, it will remain strong until this Wednesday (Oct. 17th). This is an excellent time to share about deep transformative or shamanistic experiences, intimate connections with others, financial partnerships, our deeper motivations or our unconscious minds — or anything we feel deeply passionate about — and also about any teaching endeavors connected to those areas.
This alignment supports communicating from a deeply passionate heart — and in fact, it becomes essential to connect to people with whom we feel a strong affinity. We wish to form those connections in a spirit of harmony, emotional honesty, and equality. In fact, we tend generally to have a strong sense of fairness at this time — and want to be around people who share this passion.
We also thoroughly enjoy the written and spoken word — literature, wordplay, puns, moving conversations — especially when these words speak of something deep (or psychologically intriguing).
Do you have your Ascendant, Career Point (or personal planets) in…
***
ALREADY A MEMBER? Log into your Member's account and keep reading!
GET IT ALL! Get the whole Forecast — as well as other awesome and exclusive content — become a site member (still, for the price of a cappuccino!) 😉
***

Have a fantastic week!
Many blessings,
Sonja
PS: To apply my forecasts and videos to your own birth chart, watch my 30-minute class on: "How to Read Your Birth Chart" and feel free to go to my Facebook Fan page for my daily forecasts 😉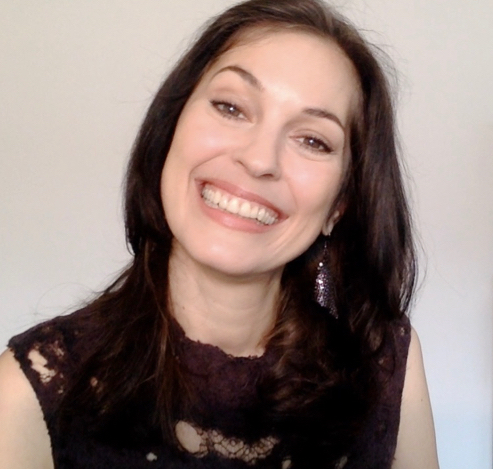 Sonja's passion is for connecting with people and helping them transform their lives. This led her to train as a life coach, in addition to her lifelong study of Astrology. With her Readings, her coaching and her Soul-Based Astrology Courses she aims to empower and support people in fulfilling their life's potential and aligning with Soul Purpose.