A Fierce Approach to Life — Forecast for Oct. 12th – 18th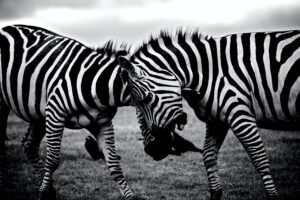 This week's headline items: the Balsamic Moon phase begins on Tuesday late morning; Mercury comes to a halt on Tuesday late evening (starting its 3-week Retrograde phase); Saturn ends its station on Wednesday; and the New Moon/SuperMoon in Libra becomes exact on Friday afternoon.
There will also be four Moon VoC phases this week: Monday late morning (for almost 14.5 hours), Wednesday evening (for a little over 7 hours), Friday early evening (for almost 7 hours), and Sunday early evening (for 7 hours).
Before we get to this week's forecast:
I want to invite anyone who needs emotional, spiritual, or mental support right now to do a Coaching-Healing session with me. They are very powerful and very gentle at the same time, as they allow you to let go of any stress or uncomfortable feelings, and provide a chance to reconnect with the inner peace and calm that is always available to you underneath all of the turmoil or stress.
I am offering a substantial discount for a limited number of 3-session Coaching-Healing Packages until Oct. 25th at midnight EDT.
The regular price for three sessions would come to $471.00, but for the next two weeks, I will offer three of these packages for only $387 — that's only $129 per session instead of $157.00!
And as a bonus, I will also include one of my 90+ min. webinars for FREE! For more info about my webinars, click here.
If this is a gift you want to give to yourself, please email me right away: sonja@AstrologerCoach.com
Here are some testimonials from people who have done Coaching-Healing sessions with me:
"Thank you so much for the insightful and powerful session you gave me today!" — Jay B.
"I love our sessions. Thank you for all your help  and hard work with me this year. I am very grateful. You are always present and ready to work and so knowledgeable, intuitive, kind, compassionate and connected. I feel as though I'm a different person than when we first began" — A. F.
"I wanted to thank you as soon as possible. Your Spirit is so wonderful. And the work your Spirit does is so needed on this Earth. Please just know that my life INSTANTLY transformed through my session with you. Blessed Be the day you walked into my life." — Bev L.
"I can't thank you enough for your support and guidance!!! I feel liberated in many ways and want to give YOU the credit for this newly found sense of ease, and power (I feel that so much energy is now available to me!)" — A. M.
Again, if this is for you, email me right away: sonja@AstrologerCoach.com. The first three people to reach out to me will get the discount and the Bonus gift!
Now, this week's Forecast…
Monday, Oct. 12th:
Monday, the Moon remains in fun and attention-loving Leo all day. It will journey there until 12:56am EDT (Monday night/Tuesday very early morning). We may lack objectivity and struggle with backing down or compromising. We all love to be admired — or at the very least acknowledged — for our greatness 🙂
So hand out some compliments — let people know how proud you are of them, tell them how much you love them. Come from the heart in this and all other things… be honest and authentic, as best you can. Fun, games and romance are a big part of this energy as well. You might also enjoy spending time with little ones.
If there are no "outer children" around, how about getting in touch with your "inner child" — it's definitely easier for the next 24-hours. What are you most grateful for today? What would be heaps and heaps of fun? What would be so much fun, you let out a tiny squeak, just thinking of it?
Monday very early morning, a long-term, opportune Jupiter/Neptune aspect becomes exact at 3:06am EDT. We started to feel this aspect from Sept. 15th on; it will be strong until Oct. 27th. This aspect is an opportunity to expand and ground our perspectives around our dreams and ideals. This is also an opportunity for boundaries to dissolve — to open and relax.
Indeed, we are more attuned to the subtleties of our belief structures (individually and collectively speaking), and are therefore more inclined to dissolve anything that no longer works, all the while trusting the inner guidance of our higher self.
We tend to "feel" each other on an energetic level now; a sensitive approach is therefore recommended — as we are tapping into the collective experience, it might be wise to remember that everyone is working with the current energies as best as they can.
As such, even if some of us get overwhelmed or confronted by the Capricorn-energies out there (perhaps by facing some harsh realities and inner limitations), we all deserve some compassion, understanding, and forgiveness.
Ask yourself: How can I expand my current point of view about the collective and its limitations? What if kindness towards the world would bring peace into my life and my heart?
Creative or spiritual adventures might be a good fit with this planetary connection. We may also feel the need to daydream or inspire others.
Ask yourself: What if I allowed the Universe to co-create with me? What does the term "spiritual business goals" mean to me? If such goals called to me, where might I begin an exploration? What might "imaginative business planning" look like? What might show up in my world if I spent a little time contemplating or daydreaming on those things?
As best as you can, bring compassion and kindness towards your social and long-term explorations; remember: opportunities are openings, they aren't necessarily handed to us — we have to "take" them and make something of them.
Do you have your Ascendant, Career Point (or personal planets) in 17-21 degrees of Capricorn, Pisces, Taurus, or Scorpio? If so, you will be more aware of this opportunity. This is also true for those of us who have our Ascendant or Sun-sign in Sagittarius or Pisces (Jupiter is the ruler of Sagittarius; Neptune rules Pisces).
Monday at 10:29am EDT, we enter a Moon Void of Course (VoC), that lasts for almost 14.5 hours until 12:56am EDT (Monday night/Tuesday very early morning). Use this intuitive time to get excited about an adventure: you have an opportunity to act from the heart, and become part of something exciting.
As always with a Moon VoC, as best as you can, don't start anything brand-new, stick to routine things, or simply go with the flow. You may also want to plan Monday late morning until Monday night ahead of time.
Monday early afternoon, an opportune Mercury/Venus aspect becomes exact at 12:39pm EDT. We started to feel this aspect from last week Friday (Oct. 9th) on; it will be strong until this Wednesday afternoon (Oct. 14th). This aspect gives us the opportunity for more direct and caring connections to others.
Through enhanced communication, we have a chance to clear up any misunderstandings or discomfort from the past. Promises and clarifications may grow from this, particularly in love relationships. It is also an opportune time to make new social contacts. Remember: this is an "opportunity" — those aren't necessarily handed to us, we have to actively take advantage of them.
Do you have your Ascendant, Career point (or any personal planets) in 9-14 degrees of Scorpio, Virgo, Cancer, or Capricorn? If so, you may be more aware of this opportunity. This is also true for those of us who have our Ascendant or Sun-sign in Virgo, Gemini, Libra or Taurus (Mercury is the ruler of Gemini and Virgo; Venus is the ruler of Taurus and Libra)
Monday night/Tuesday very early morning, at 12:56am EDT, the Moon moves into detail-oriented, practical Virgo, where it will journey until Thursday very early morning; turning our focus toward the practical and wholesome. We are generous with our time/services and we love to help others. We also have a fondness for science and anything that makes sense in our world — things and knowledge we can apply and use. Health might also come…
***
ALREADY A MEMBER? Scroll down & keep reading (make sure you are logged into your Member's account)!
GET IT ALL! Get the whole Forecast — as well as other awesome and exclusive content — become a site member (still, for the price of a cappuccino!) 😉
***

Here is a testimonial from one of our participants after joining our most recent Forum:
"Thank you Sonja, this webinar was really interesting and helpful." — Georgina Z.
To register for this month only, click here — Early Bird Special available until Nov. 5th!!!
Have a fantastic week! Stay healthy, strong, centered, safe and keep tuning in!
Many blessings,
Sonja
PS: To apply my forecasts and videos to your own birth chart, watch my 30-minute class on: "How to Read Your Birth Chart" and feel free to go to my Facebook Fan page for snippets of my daily forecasts 😉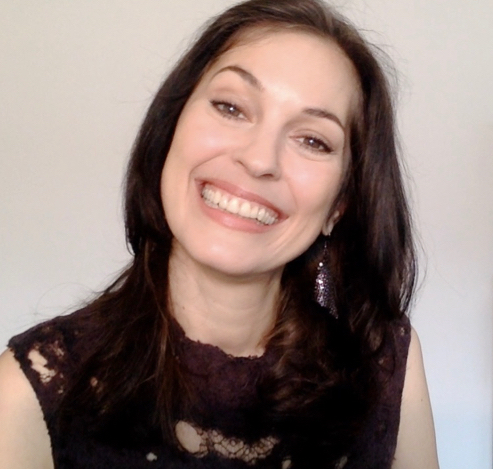 Sonja's passion is for connecting with people and helping them transform their lives. This led her to train as a life coach, in addition to her lifelong study of Astrology. With her Readings, her coaching and her Soul-Based Astrology Courses she aims to empower and support people in fulfilling their life's potential and aligning with Soul Purpose.