Fearlessly Explore New Avenues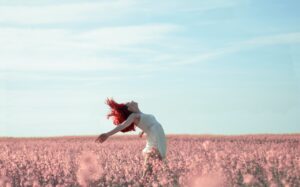 This week's headline items: Mercury comes to a halt and begins its 3-week Retrograde phase in Gemini on Tuesday morning, and Jupiter changes signs from Pisces to Aries that evening. The Sun aligns with the North Node in Taurus very early on Friday, and Pluto ends its Station phase on Saturday.
There will be three Moon VoC phases this week: Monday morning (for a little over 10 hours); Wednesday night/Thursday very early morning (for 2.5 hours), and Saturday early morning (for 2.5 hours).
Before we get to this week's forecast, please know:
Eclipse season continues until May 26th. If you are experiencing something difficult, or feel these Eclipses weighing on you, please do not hesitate to reach out for support! My Coaching-Healing sessions are great support for people who are going through a life transition or relationship issues. Here is a testimonial from someone I am currently coaching:
"I have been in psychotherapy, I have worked with a clinical psychologist, and spent years in educational classes for self-improvement. And yet, all these modalities failed to make the difference that Sonja's coaching is making in my life. She gets me to the root causes blocking my path. And it doesn't take years! Often it happens in one or two sessions.
She is an extremely powerful, sensitive listener and highly tuned to looking for what is behind what I am actually saying, then gently opening that up. I always leave our life coaching sessions with a profound sense of ease and a loving trust for life. Thank you, Sonja. Thank you! " — Alan C. (May 2022)
Now, this week's Forecast…
Monday, May 9th:
Monday, the Moon remains in fun and attention-loving Leo until 6:53pm EDT. With this placement, we may lack objectivity and struggle with backing down or compromising. We all love to be admired — or at the very least acknowledged — for our greatness 🙂
So hand out some compliments — let people know how proud you are of them, and tell them how much you love them. Come from the heart in this and all other things… be honest and authentic, as best you can. Fun, games, and romance are a big part of this energy as well. You might also enjoy spending time with little ones.
If there are no "outer children" around, how about getting in touch with your "inner child" — it's definitely easier for the rest of the day. What are you most grateful for today? What would be heaps and heaps of fun? What would be so much fun that you let out a tiny squeak just thinking of it?
Monday morning, at 8:39am EDT, we enter a Moon VoC, that will last for a little over 10 hours, until 6:53pm EDT. Use this intuitive time to focus on making realistic choices and setting healthy boundaries when it comes to connecting with others; do your best to bring your most authentic, joyful Self to a cause or interactions with like-minded people.
As always with a Moon VoC, as best as you can, don't start anything brand-new, stick to routine things, or simply go with the flow. You may also want to plan Monday morning until the evening ahead of time.
Monday evening, at 6:53pm EDT, the Moon moves into detail-oriented, practical Virgo, where it will journey until Thursday very early morning; turning our focus toward the practical and wholesome. We are generous with our time/services and we love to help others. We also have a fondness for science and anything that makes sense in our world — things and knowledge we can apply and use.
Health might also come into focus at this time. We notice the parts that make up the whole; this is a great time to see if our daily routines (eating, work, self-care, etc.) align with our long-term goals.
***
ALREADY A MEMBER? Scroll down & keep reading (make sure you are logged into your Member's account)!
GET IT ALL! Get the whole Forecast (Monday-Sunday) — as well as other awesome and exclusive content — become a site member
(still, for the price of a cappuccino!) 😉
***

Here are two testimonials from our participants after joining one of our recent Forums:
"Thank you so much for your time today. I really needed to realign myself and adjust my thinking. I'm thankful." — Michelle M.

"Thank you Sonja for all your insights." — Karen W.
To register for this month only, click here — the EARLY BIRD SPECIAL is available until May 18th at midnight EDT!!!
Have a fantastic week! Stay whole-hearted and healthy, and if you need support in any way, feel free to reach out!
Many blessings,
Sonja
PS: To apply my forecasts and videos to your own birth chart, watch my 30-minute class on: "How to Read Your Birth Chart" and feel free to go to my Facebook Fan page for my daily forecasts.
Blog photo by Olga from Pexels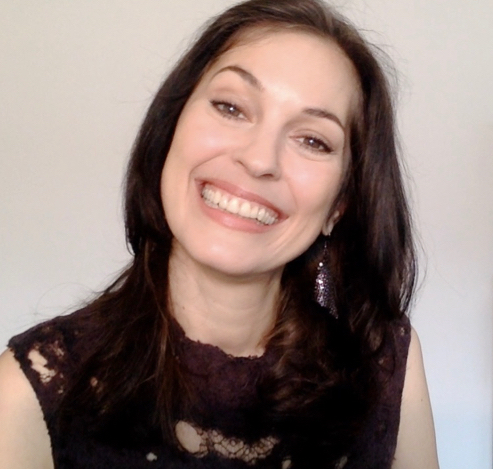 Sonja's passion is for connecting with people and helping them transform their lives. This led her to train as a life coach, in addition to her lifelong study of Astrology. With her Readings, her coaching and her Soul-Based Astrology Courses she aims to empower and support people in fulfilling their life's potential and aligning with Soul Purpose.