Let Go & Let Flow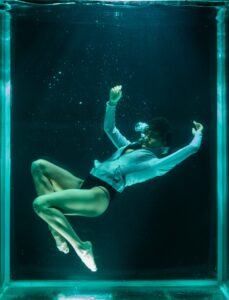 This week's headline items: a powerful Full Moon/Lunar Eclipse in Scorpio becomes exact very early Monday morning; Mercury's Station phase in Gemini ends on Tuesday (the retrograde will continue until June 3rd); the Sun changes signs from Taurus to Gemini late on Friday evening; Saturn starts its Station phase in Aquarius on Saturday (getting ready to come to a halt on June 4th); the last Quarter Moon in Pisces is exact on Sunday afternoon; Mercury (still retrograde) re-enters Taurus on Sunday late evening.
There will be four Moon VoC phases this week: Monday early morning (for almost 2.5 hours); Tuesday very late evening/night (for 8 hours), Friday morning (for a brief 53 mins), and Sunday very early morning (for 8.5 hours).
Before we get to this week's forecast, a little offer:
Since it is my Birthday this week, I would love to offer a 20% discount for anyone who wants to connect with me, whether that's for a Reading, a Coaching-Healing session, or a Tutoring session.
Feel free to get multiple sessions in advance, so you can take advantage of the 20% discount beyond this week ==> Use discount code: HAPPYBIRTHDAY at check out all week long (offer expires on May 22nd at midnight).
"I absolutely loved the reading today.. so much insight.. and things to contemplate! I feel I am working through several things at the same time, physical- emotional and spiritual and this was very insightful for me! I can tell you are very passionate and knowledgeable about what you do! I will book a follow up very soon, because I can tell there is a lot more to the charts! Thanks. . . " — Scott T. (Whole Life Reading)
"Thank you for all your help and hard work with me.  I am very grateful. You are always present and ready to work and so knowledgeable, intuitive, kind, compassionate and connected. Connected to your clients, connected to your work, connected to yourself, and it is really a wonderful thing. I always feel you are hearing me and that you are a genuinely inspired soul. In turn, you have inspired me and helped me to make some profound adjustments or at least begin to. I feel as though I'm a different person than when we first began and your guidance has been integral to this process for me." — A. F. (multiple Coaching-Healing sessions)
---
Also, another quick announcement: We have our monthly Forecasting Forum coming up on Saturday (May 21st)… please see the very bottom of this Weekly Forecast for more info!
Or click here for more info and to register, for this month only.
(non-Members get access to this month's Lunar Eclipse video when they register &
registration also includes access to the mp4-video recording of the live event!).

Now, this week's Forecast…
Monday, May 16th:
Monday, the Moon remains in passionate, all-or-nothing Scorpio until 7:50am EDT; with this Moon placement, we feel things deeply and have "X-Ray Vision" and "Bullshit-Smelling Abilities" 😉
This Moon placement also started the build-up towards a powerful Full Moon/Lunar Eclipse, that will be exact today. Feel free to watch my Lunar Eclipse video or read my article on the subject here.
Monday very early morning, at 12:14am EDT, the Moon opposes the Sun (in 25 degrees of Scorpio/Taurus). The entrance of the Moon into Scorpio (on May 14th) began the energetic build-up towards this powerful Full Moon.
This powerful Full Moon is a Total Lunar Eclipse that can be viewed in the Central, Eastern, and European Times zones. The duration of totality lasts 85.5 minutes (= 1.5 hrs). This means that we will feel the influence of this Lunar Eclipse for 45 days.
This particular Lunar Eclipse is the second of two Eclipses within a two-week period; it offers an opportunity for a deeper, more authentic connection with ourselves and others. Our physical and emotional bodies strongly feel the intensity of it all, so keep in mind: Eclipses ultimately support a shift in consciousness and thus bring us closer to our Soul's path.
During a Lunar Eclipse, the Full Moon slowly dims as it passes through the Earth's shadow, stimulating our emotional body and increasing our awareness of unconscious patterns and fears. If you'd like to learn more, and as a Member of my online community, click here to watch my Lunar Eclipse video.
As you might know from my last Solar Eclipse video, Eclipses are always powerfully connected to the Moon Nodes and thus to our Soul's Journey (both collectively and individually). The Moon Nodes remain in polarity for 18 months. They have been in Taurus-Scorpio since Jan. 18th, 2022, highlighting issues around emotional & physical stability, finance, and our relationship with our physical environment and natural resources.
The North Node in Taurus emphasizes the necessity of self-esteem and a healthy relationship with the physical world — with our bodies, resources, and the Earth. The South Node in Scorpio symbolizes our need to face our fears, heal old trauma, and own our power, so we can step into a more passionate relationship with life.
Eclipses reoccur in 19-year cycles. On May 15/16th, 2003, there was a Lunar Eclipse at 24º53' Scorpio-Taurus, very close to the degree of this Eclipse. Ask yourself: What areas of my life needed to be addressed back then? Where am I being called to make major changes now?
All Eclipses transmit new energetic codes and transformative downloads, symbolized by the signs involved, in this case: The Moon in passionate, all-or-nothing Scorpio opposes the Sun in steady, peaceful Taurus.
There are several aspects worth mentioning in this Full Moon-Lunar Eclipse chart: a T-Square with Saturn in Aquarius as the Focus point, Pluto (the ruler of Scorpio), Mars (the co-ruler of Scorpio), and Neptune, all make harmonious aspects to the Eclipse polarity, Venus (the ruler of Taurus) aligns with Chiron in Aries, Mercury and Pluto are in their Retrograde motions, Jupiter is in 0º of Aries, and last but not least, Uranus, again, plays a big role in this Eclipse chart — and we will address all of them in a moment.
I should also mention that we focused on both Eclipses, as they relate to our own individual birth charts, in our recent Forecasting Forum "Eclipse season & Pluto Station, April-May 2022": click here for more info or to purchase this webinar  — and feel free to re-listen to it, if you are already a Star Member — if you are at that Membership level, it was emailed to you on April 16th.
Since this Lunar Eclipse is almost a continuation of the last Lunar Eclipse in November of 2021, in 27º of Taurus-Scorpio, we can check to see how far we have come since then, when it comes to facing our fears and valuing ourselves and our authentic relationships to others. Ask yourself: What fears or inauthentic (or even toxic) relationships must I still release or transform if I am to step into greater abundance and happiness in my life?
For the next 45 days, we seek the balance and integration of two polarities and are aware that something needs to be brought into alignment; the balance in question is between our physical attachments, aversions, and connections — symbolized by Taurus— and our emotional attachments, aversions, and connections (Scorpio).
The time of the Lunar Eclipse brings greater awareness to what was unconscious or hidden previously. This particular one invites us to let go of fears or disempowering behaviors and thereby break through to the next level of our evolution, individually and collectively.
So, here's this Eclipse's central question: As a society, are we living in alignment with our values, with what makes us happy and satisfied? How about as individuals? Do we feel empowered and emotionally fulfilled? Are there any fears in our way to achieving progress? Or any rigid thought processes? All right, let's look at the signs involved in this polarity,… To read the whole Lunar Eclipse article, and get all the Coaching questions, click here.
Because Eclipses are so powerful, they require a bigger orb than a regular Full or New Moon. I usually use a 5º orb instead of 2º… so since this Lunar Eclipse takes place in 25º of Scorpio…
Do you have your Ascendant, Career Point (or personal planets) in 20-29 degrees of Scorpio, Taurus, Leo, Aquarius, or 0 degrees of Sagittarius, Gemini, Virgo, or Pisces? If so, you are more affected by this month's powerful Full Moon/Lunar Eclipse. This is also true for those of us who have our Ascendant or Sun-sign in Leo or Cancer (the Sun rules Leo; the Moon rules Cancer). 
Monday early morning, at 5:28am EDT, we enter a Moon VoC, that will last for almost 2.5 hours, until 7:50am EDT. Use this intuitive time as an opportunity to focus on inner processes. As best as you can, release any fears or traumas that keep you stuck in the past, and deepen your connection to what you feel deeply passionate about out there in the world — you have an opportunity to become fully committed to a project or task now — something that might serve you long-term.
As always with a Moon VoC, as best as you can, don't start anything brand-new, stick to routine things, or simply go with the flow. You may also want to plan Monday very early morning until morning ahead of time.
Monday morning, at 7:50am  EDT, the Moon moves into optimistic, adventurous, truth-seeking Sagittarius, where it will journey until Wednesday morning. We're strongly motivated to explore and learn. We're not likely to be big fans of routine — diversity and new adventures work best at this time — we're also physically restless and need to burn that off with activity and physical exercise.
We tend to feel more open, optimistic, and inspired — but we also have a high degree of independence — and taking these two influences together, means we'd rather inspire others to do things our way, as opposed to issuing or obeying orders. Inspiring others could come easier than normal, as we can see the bigger picture, leaving us confident that others will agree with us, once they see what we see.
As best as you can, speak your truth without assuming that everyone is on the same page as you. Improvisation works well for us at this time, as we are spontaneous and love living on the edge — just watch out you aren't overdoing or overstating things.
***
ALREADY A MEMBER? Scroll down & keep reading (make sure you are logged into your Member's account)!
GET IT ALL! Get the whole Forecast (Monday-Sunday) — as well as other awesome and exclusive content — become a site member
(still, for the price of a cappuccino!) 😉
***

Here are two testimonials from our participants after joining one of our recent Forums:
"Thank you so much for your time today. I really needed to realign myself and adjust my thinking. I'm thankful." — Michelle M.

"Thank you Sonja for all your insights." — Karen W.
To register for this month only, click here — the EARLY BIRD SPECIAL is available until May 18th at midnight EDT!!!
Have a fantastic week! Stay whole-hearted and healthy, and if you need support in any way, feel free to reach out!
Many blessings,
Sonja
PS: To apply my forecasts and videos to your own birth chart, watch my 30-minute class on: "How to Read Your Birth Chart" and feel free to go to my Facebook Fan page for my daily forecasts.
Blog photo by Engin Akyurt from Pexels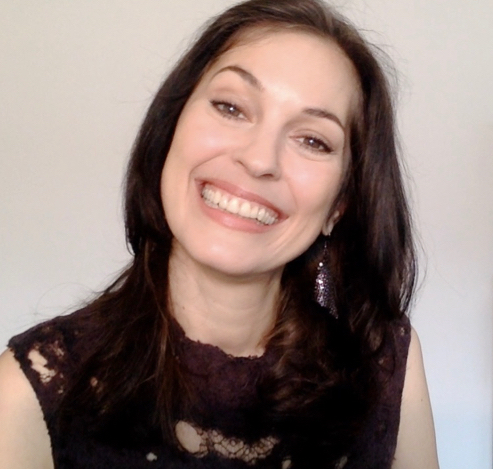 Sonja's passion is for connecting with people and helping them transform their lives. This led her to train as a life coach, in addition to her lifelong study of Astrology. With her Readings, her coaching and her Soul-Based Astrology Courses she aims to empower and support people in fulfilling their life's potential and aligning with Soul Purpose.