Priorities May Shift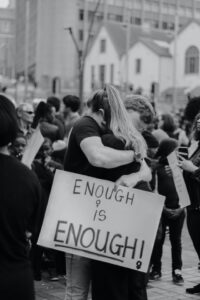 This week's headline items: Late on Thursday morning, Mercury squares the degree of Dec. 4th's Solar Eclipse; the Full Moon in Virgo becomes exact very early on Friday; the Sun changes signs from Pisces to Aries, Sunday late morning — in the Northern hemisphere, this also marks the Spring Equinox.
PLEASE NOTE: Daylight Saving Time in North America & Canada began very early on Sunday, March 13th; this means I will be posting all astrological alignments and planetary movements in EDT (US-Eastern Daylight Savings Time). Please make sure that you adjust this for your location accordingly. For example, for the UK it will be 4 hours ahead instead of the usual 5 — that is until March 27th 😉
There will be three Moon VoC phases this week: Tuesday morning (for 18 hours); Friday early morning (for almost 3.5 hours); and Sunday morning (for 3 hours).
Before we get to this week's forecast, please know:
Until Saturday morning is your last chance to sign up for this week's Forum!  ==> We have our monthly Forecasting Forum coming up at the end of this week…please see the very bottom of this Weekly Forecast for more info!
Or click here for more info and to register, for this month only.
(non-Members get access to this month's Full Moon video when they register &
registration also includes access to the mp4-video recording of the live event!).
To ask a question in advance; please email me by March 18th at midnight EDT,… and if I don't have it yet, send me a copy of your Birth Chart (If you have done a Reading or Coaching-Healing session with me in the past, or if you have already emailed me a copy of your chart, I will have it. If none of this applies to you, send me a pdf of your birth chart).
Now, this week's Forecast…
Monday, March 14th:
Monday, the Moon remains in fun and attention-loving Leo all day. It will journey there until Tuesday night/Wednesday very early morning. We may lack objectivity and struggle with backing down or compromising. We all love to be admired — or at the very least acknowledged — for our greatness 🙂 So hand out some compliments — let people know how proud you are of them, tell them how much you love them. Come from the heart in this and all other things… be honest and authentic, as best you can.
Fun, games and romance are a big part of this energy as well. You might also enjoy spending time with little ones. If there are no "outer children" around, how about getting in touch with your "inner child" — it's definitely easier for the next two days. What are you most grateful for today? What would be heaps and heaps of fun? What would be so much fun, you let out a tiny squeak, just thinking of it?
Monday very early morning, we are invited to make clear choices when it comes to engaging with a cause or with like-minded people. Do your best to find a balance between your need for heartfelt, joyful self-expression, and your desire for intellectually stimulating, inspirational actions.  (Moon in Leo opposes Mars in Aquarius, exact at 3:17am EDT)
Monday early morning, feels a little uneasy. We need to develop an inner awareness around our two seemingly opposite pulls: on the one hand, we experience a strong desire to communicate and connect on an intuitive or spiritual level; on the other, we feel the need for play and fun.
We are asked to bring awareness to whatever it is we feel divinely connected to, that subtle inner voice that whispers to us… the question here becomes: are we after laughter and joy? Or gentle inner exploration and divine union? As best as you can, make adjustments as needed, and drop any self-judgment. (Moon in Leo quincunxes Mercury in Pisces, exact at 5:05am EDT)
Monday morning,  we are invited to make clear choices when it comes to relating to others. Do your best to honor your own creative self-expression when connecting with like-minded people. (Moon in Leo opposes Venus in Aquarius, exact at 6am EDT)
Monday early afternoon, things flow nicely and we feel excited about new healing modalities. There's an opportunity here to be compassionate toward ourselves and others and for connecting to our inner child. As best as you can, have fun when connecting with others, bring a healing quality to the table by tapping into your inner joy, explore things on a holistic level, and take a risk.  (Moon in Leo trines Chiron in Aries, exact at 1:31pm EDT)
Monday afternoon, we may feel pulled in two quite different directions: On the one hand, we experience a need for connecting with our inner child-energy (creative self-expressions and joy), on the other hand, we want to make space for pursuing our financial vision — and we also want to break free from outdated value systems.
As such, we may have to address what we value, both in others, and in ourselves (which informs our self-worth); as best as you can, make adjustments and find creative solutions when it comes to these energies. (Moon in Leo squares Uranus in Taurus, exact at 3:02pm EDT)
***
ALREADY A MEMBER? Scroll down & keep reading (make sure you are logged into your Member's account)!
GET IT ALL! Get the whole Forecast (Monday-Sunday) — as well as other awesome and exclusive content — become a site member 
(still, for the price of a cappuccino!) 😉
***

Here are two testimonials from our participants after joining one of our recent Forums:
"This has been wonderfully insightful and empowering for me. So glad I made the decision to be aboard. <3" — Michaele D. C.

"Thank you so much. Very helpful." — Penny
To register for this month only, click here — the EARLY BIRD SPECIAL is available until March 16th at midnight EDT!!!
Have a fantastic week! Stay whole-hearted and healthy, and if you need support in any way, please feel free to reach out!
Many blessings,
Sonja
PS: To apply my forecasts and videos to your own birth chart, watch my 30-minute class on: "How to Read Your Birth Chart" and feel free to go to my Facebook Fan page for my daily forecasts 😉
Blog photo by Duané Viljoen from Pexels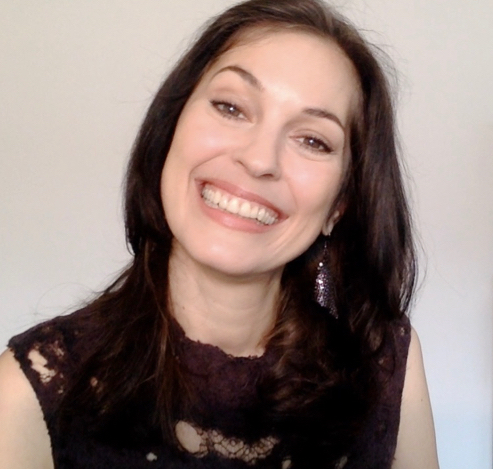 Sonja's passion is for connecting with people and helping them transform their lives. This led her to train as a life coach, in addition to her lifelong study of Astrology. With her Readings, her coaching and her Soul-Based Astrology Courses she aims to empower and support people in fulfilling their life's potential and aligning with Soul Purpose.