Invest In Your Health — Forecast for July 9th – 15th, 2018
This week's headline items: Mars, Jupiter, and Chiron stay exalted all week long (aka stationing), Venus changes signs from Leo to Virgo on Monday, Jupiter comes to a halt on Tuesday; a powerful New Moon/Solar Eclipse and SuperMoon in Cancer becomes exact on Thursday; we can start setting our Eclipse Intentions on Sunday — and the Mars Station ends that same day.
There will be four Moon VoC phases this week: Monday early afternoon (for almost an hour), Tuesday afternoon (for 22 hours), Thursday late evening (for a little over 14.5 hours), and Saturday evening (for a little over 18 hours).
Before we get to this week's forecast, I have one quick thing I want to share:
If you are not yet a Star or SuperStar Member, and you want to learn more about this week's Solar Eclipse (and Chiron's Station/Retrograde phases), you might want to purchase the video presentation of our most recent Forecasting Forum — we looked directly at our own birth charts to see how this will affect each of us.
For the next two weeks only, you can get a free copy of the entire webinar, plus a subscription to my Monthly Forecasting Forums, all by simply signing up for my Star or SuperStar Membership — the offer expires July 26th 😉
Click here to take advantage of this deal!
By the way, if you're not sure whether it's for you, you can take it for a "test drive", by watching the first 28 minutes of this 90+min. webinar here for free: click here and enjoy!
Now, this week's Forecast:
Monday (July 9th): the Moon remains in steady, peaceful Taurus until 12:58pm EDT. We love all physical comforts, prefer consistency, and would rather stick with what we know works well.
In other words: change is not our favorite thing and "rushing things" goes against our grain. What is our favorite thing until 12:58pm EDT? It's probably, slowing down and getting in touch with whatever delights our senses 😉
Monday early morning, a challenging Mercury/Jupiter aspect becomes exact at 5:14am EDT. We started to feel this aspect build from last Friday evening (July 6th) on, it will remain strong until this Wednesday night. This aspect asks that we grow and evolve in how we communicate our joyful self-expression, how deep we dare to go with others, and how we explore our own fears and traumas. We may have to find creative solutions to communicate; we may have to learn about our thinking process and conditioning.
We want to share ourselves without limitation. We are thus inclined to exaggeration, often unintended — and might struggle to transform ideas into reality. The upside to all this: we can be extraordinarily funny, interesting and creative.
Do you have your Ascendant, Career Point (or personal planets) in 10-16 degrees of Leo, Scorpio, Taurus, or Aquarius? If so, you will feel this aspect quite strongly. This is also true for those of us who have our Ascendant or Sun-sign in Gemini, Virgo or Sagittarius (Mercury is the ruler of Gemini and Virgo; Jupiter is the ruler of Sagittarius). 
Monday at 12:09pm EDT, we enter a Moon Void of Course (VoC), that lasts for almost an hour, until 12:58pm EDT (early afternoon). Use this intuitive time to make some adjustments in your life. As best as you can, find creative solutions to seemingly unsolvable situations. Make space for connections with children or playful adults, for actively creating something, or for staying grounded in your body (preferably surrounded by and enjoyable nature and beauty).
As always with a Moon VoC, as best as you can, don't start anything brand-new, stick to routine things, or simply go with the flow. You may also want to plan Monday early afternoon ahead of time.
Monday at 12:58pm EDT, the Moon enters chatty, versatile Gemini, where it will journey until Wednesday early afternoon. For the next two days, we like to learn, connect and interact as much as possible. "Busy" feels good: connecting online, on the phone, or sharing face-to-face, preferably multi-tasking all the way… The one thing we can do without is boredom: If our mind is not engaged in some way, we might as well curl up and play dead 🙂
Monday late evening, Venus changes signs from playful, fun-loving Leo to detail-oriented, practical Virgo. Venus will journey there until Aug. 6th. For the next four weeks, our relationships are…
***
ALREADY A MEMBER? Log into your ​Member's ​account and keep reading!​ ​
GET IT ALL! Get the whole Forecast — as well as other awesome and exclusive content — become a site member (​still, for the price of a ​cappuccino​!) ;​-​)
***

Have a fantastic week!
Many blessings,
Sonja
PS: To apply my forecasts and videos to your own birth chart, watch my 30-minute class on: "How to Read Your Birth Chart" and feel free to go to my Facebook Fan page for my daily forecasts 😉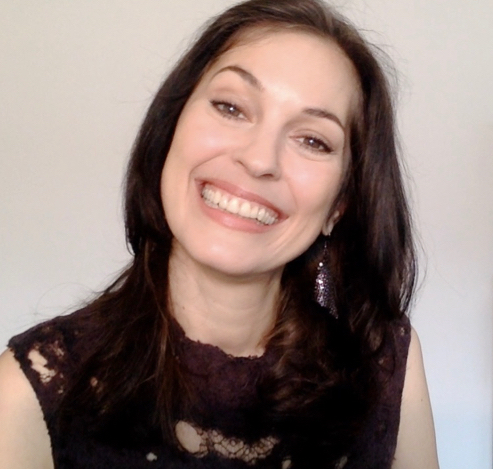 Sonja's passion is for connecting with people and helping them transform their lives. This led her to train as a life coach, in addition to her lifelong study of Astrology. With her Readings, her coaching and her Soul-Based Astrology Courses she aims to empower and support people in fulfilling their life's potential and aligning with Soul Purpose.