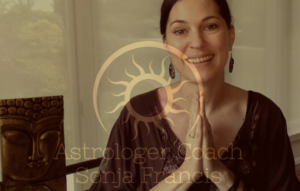 Please remember that due to a family matter, I will be taking a break from creating Full Moon videos until the end of the summer. All other Member content (including Full Moon articles, New Moon videos, New Moon articles, and my Weekly Forecasts) will continue uninterrupted.
On  August 11th, at 9:36pm EDT, the Full Moon becomes exact in 19 degrees of Aquarius. The entrance of the Moon into Aquarius on Wednesday afternoon (Aug. 10th) starts the energetic build-up towards this Full Moon; the Moon in freedom-loving, forward-thinking Aquarius opposes the Sun in fun-loving, expressive Leo. 
Oppositions always resonate back to the conjunction of the planets involved. We are looking to see how far we have come since that conjunction. For example, with the Full Moon, we are looking back to the previous New Moon (in this case, July 28th), to see what has developed since then.
This Full Moon has heightened effects on us for many reasons: first, it is another "Full SuperMoon" (i.e. the Moon is at its closest distance to the Earth).
The Moon in Aquarius also makes a conjunction with Saturn (the traditional ruler of Aquarius). Uranus (the modern ruler of Aquarius), is exalted (stationing) at the time of this Super Full Moon, and is also still conjunct the North Node & Mars in Taurus; it has now become the Focus Point of a T-Square with the Full Moon. The Moon Nodes in Taurus/Scorpio create a Grand Cross with the Full Moon polarity.
Since there are multiple Oppositions and Squares in this Super Full Moon chart, let's take a look at what those represent: Oppositions require integration and balance, whereas Squares invite us to stretch and grow, as we may be experiencing challenges, and we are asked to overcome that which feels uncomfortable.
We also have three Trines and two Sextiles in this Full Moon chart. Trines feel supportive and give us a sense of ease. Sextiles are opportunities that require action. These are the major themes of this Super Full Moon chart and we will address them in detail in a moment.
But first, let's talk about the Full Moon polarity (and if you know this polarity already, feel free to skip to the details of this particular Super Full Moon chart — the aspects):
The Moon in Aquarius opposes the Sun in Leo; this highlights the power of our individual creativity and the exponential potency of collaboration. Each of us is invited to reclaim ourselves, and add our voice, heart, and hands to something that has meaning for us.
The invitation here is to dare to be different, and to remember how we are all part of a larger whole. The highest quest of Leo leads to authentic Self-expression: to embody our gifts, shine our light, and live our truth. The highest task of Aquarius, on the other hand, is the attainment of unity in diversity, where everyone's uniqueness is honored and included.
When we align our head with our heart, we feel our interconnectedness with all of humanity, and we create and connect from love instead of fear. Given that Leo represents our individual self-expression and Aquarius our vision for humankind, a question is raised: How can we best achieve a balance between these two energies? Or perhaps even an integration?
For the next two weeks, we'll be…
***
ALREADY A MEMBER? Scroll down & keep reading (make sure you are logged into your Member's account)!
GET IT ALL! Get the whole Forecast with all the Full Moon questions — as well as other awesome and exclusive content — become a site member (still, for the price of a cappuccino!) 😉
***

Do you have your Ascendant (or any personal planets) in 17-21 degrees of Aquarius, Leo, Taurus, or Scorpio? If so, you may feel the effects of this Super Full Moon more strongly. This is also true for those of us who have our Ascendant or Sun-sign in Leo or Cancer (since the Sun rules Leo and the Moon rules Cancer)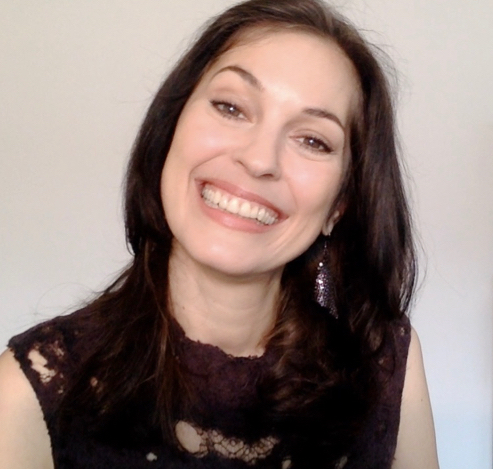 Sonja's passion is for connecting with people and helping them transform their lives. This led her to train as a life coach, in addition to her lifelong study of Astrology. With her Readings, her coaching and her Soul-Based Astrology Courses she aims to empower and support people in fulfilling their life's potential and aligning with Soul Purpose.