Forecast for Feb. 12th  – 18th, 2018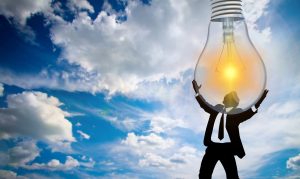 The theme of last week for me was "let it flow, let it go" — I just went one day at a time, allowing what needed to come up to come on up, so it could be released. After all, all is well, no matter what the mind keeps saying about it. I could definitely feel the Eclipse energies… and self-care was soooo very needed.
Before we get to this week's forecast, I have an important announcement:
Good news! As some of you already know, my online community has launched! I have been working on this for quite a while, and I am so excited that the day has finally come that I can introduce this to all of you! If you love Astrology, or simply want to explore yourself on a deeper level and live life more consciously, this community is for you. Why join now? 
For the next four weeks as I get the kinks worked out of my new membership site — and as a huge thank you for being a part of my online community already — I'll be offering a super-dooper special launch discount on site membership. This is only for those of you who are already part of my mailing list or have joined me on my social media platforms. For more info about the new online community and it's benefits, click here
It get's better: If you join the Star or SuperStar Membership before Feb. 25th, you will also receive my latest Forecasting Forum — about the Eclipses and how they impact you personally — for FREE 😉
This week's headline items: A very powerful New Moon/Solar Eclipse in Aquarius becomes exact on Thursday late afternoon; Mercury changes signs from Aquarius to Pisces on Saturday late evening — and the Sun follows suit on Sunday around noon.
There will be three Moon VoC Phases this week: Monday night/Tuesday very early morning (for 9.5 hours), Thursday afternoon (for almost 6 hours), and Saturday early evening until Sunday morning (for almost 14 hours).
Monday (February 12th) the Moon remains in practical, accomplishment-oriented Capricorn all day. It will journey there until Tuesday late morning. We tend to be more realistic, serious, cautious; this can support practical endeavors and financial matters…
***
WHOOPS! Looks like there's a member roadblock here. To enter this "stargate" to see the rest of this post — as well as lots of other awesome and exclusive content — you must be a site member. See you on the other side! 😉 Sonja
***