Taking Things Too Personally?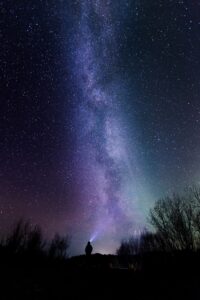 This week's headline items: The Sun changes signs from Leo to Virgo late on Monday evening; the Balsamic Moon phase begins very early Tuesday; Uranus comes to a halt & starts its yearly 5-month Retrograde phase late on Wednesday morning; Mercury changes signs from Virgo to Libra on Thursday late evening; the New Moon in Virgo becomes exact Saturday early morning.
There will be three  Moon Void of Course (VoC) phases this week: Wednesday early morning (for 3.5 hours), Friday very early morning (for 17.5 hours), and Sunday late evening (for a little over 6.5 hours).
Before we get to this week's forecast, I have an important announcement:
With the current Moon Nodes in Taurus/Scorpio, we are invited to investigate ourselves on a deeper level and release any emotional baggage from the past or inauthentic/toxic connections with others, so we can step into greater abundance and have a realization of our worthiness on this physical plane.
Due to some unforeseen circumstances in my life this year, I have been doing a lot of deep inner work on myself and also with some of my clients. The results have been phenomenal so far. This sparked the idea of creating two new Coaching Packages that can support this more profound and more meaningful journey in our lives. ==> Click here to watch my video on the subject
One of the new offerings is a Life Crises Package, which gives you some very intensive support for 21 days/3 weeks; I created this package for anyone who is going through a massive shift in their lives, something that might be paralyzing without the proper support: uncoupling, health issues, loss of any kind,…
The other is a 90-day VIP package that will provide exclusive Coaching for 3 months. It provides transformation somewhere you have felt stuck and unable to move forward, despite your best efforts (e.g., career goals or changing careers, love life, conscious uncoupling, finances, health, parenting, etc.)
Since I can only accommodate 1 person for the Life Crisis package, and 3 people for the VIP package at any one time, if you are interested, please reach out right away. Once these four slots are filled, anyone else will be added to the waitlist.
Now, this week's Forecast…
Monday, August 22nd:
Monday, the Moon remains in protective, nurturing Cancer all day. It will journey there until Wednesday morning. With this Moon placement, we are more sensitive to what people say and therefore our feelings are more easily hurt — so be kind to yourself and others. Self-Care is key for the next two-and-a-half days 😉
Emotional safety is important to us as well; we like connecting to the familiar and we enjoy nurturing ourselves and others — home and family call to us, for instance. Make sure though, that your glass is filled before letting others drink from it, or you might start to feel drained and resentful.
Monday early evening, a harmonious Mercury/Pluto aspect becomes exact at 5:59pm EDT. We started to feel this aspect build from last week, Friday afternoon (Aug. 19th) on, and it will remain strong until this Thursday evening. Our words and our "speaking" are very grounded and realistic. We can feel really empowered by what we say (and how we say it) during this time. Our conviction and passion help us to connect and empower others.
We are strongly connected to our inner truth and can analyze and understand our motivations around long-term goals. We investigate our own thought structures in a very realistic, focused way, and look to see what needs to be communicated next.
Do you have your Ascendant, Career Point (or personal planets) in the following placements: 23-29 degrees of Virgo, Capricorn or Taurus, or 0 degrees of Libra, Aquarius or Gemini? If so, you will be even more blessed by this aspect than those who do not; this is also true for those of us with our Ascendant or Sun-sign in Gemini, Virgo or Scorpio (Mercury rules Gemini and Virgo, Pluto rules Scorpio).
Monday late evening, at 11:16pm EDT, the Sun changes signs from fun and attention-loving Leo to detail-oriented, practical Virgo. It will journey there until September 22nd. This time is best used for getting our lives in order and expressing ourselves in realistic, practical terms.
Addressing our health (e.g., starting a new exercise or eating routine) might be just the thing within the next four weeks. Being of service and moving towards improving our living conditions are essential Virgo qualities. How might you be of service to others? What needs a little practical improvement?
All this is especially true if you are a Leo or Virgo Sun-sign or Rising-sign. Virgo folks will feel extra confident and playful; Leo people are more aware of the details and more grounded in reality.
***
ALREADY A MEMBER? Scroll down & keep reading (make sure you are logged into your Member's account)!
GET IT ALL! Get the full Forecast (Monday-Sunday) — as well as other awesome and exclusive content — become a site member (still, for the price of a cappuccino!)
***

Here are two testimonials from our participants after joining one of our recent Forums:
"Thank you all for witnessing my chart, to Sonja for her wisdom and insights." — Cathy E.

"I really enjoyed this webinar. I am starting to get the hang of all of this (thanks to you). Thank you so much for all you have helped me."  — Audrey V.
To register for this month only, click here — the EARLY BIRD SPECIAL is available until Sept. 7th at midnight EDT!!!
Have a fantastic week! Stay whole-hearted and healthy, and if you need support in any way, feel free to reach out!
Many blessings,
Sonja
PS: To apply my forecasts and videos to your own birth chart, watch my 30-minute class on: "How to Read Your Birth Chart" and feel free to go to my Facebook Fan page for my daily forecasts.
Blog photo by egil sjøholt from Pexels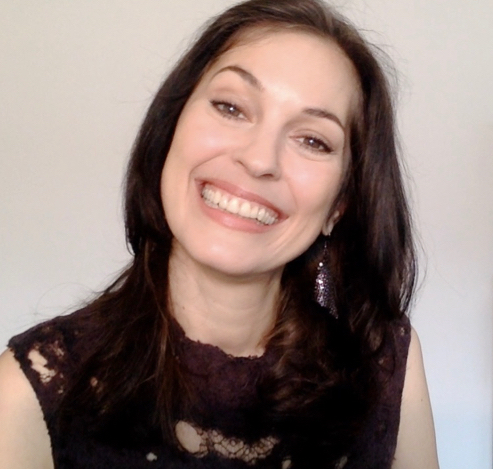 Sonja's passion is for connecting with people and helping them transform their lives. This led her to train as a life coach, in addition to her lifelong study of Astrology. With her Readings, her coaching and her Soul-Based Astrology Courses she aims to empower and support people in fulfilling their life's potential and aligning with Soul Purpose.